Certified Pre-Owned Jeep Vehicles for Sale in Oklahoma City, OK

For some drivers, going with a pre-owned vehicle can cause some uncertainty. To put your mind at ease, choose a vehicle that's already proven itself to be the cream of the crop, like a certified used Jeep. Unlike a run-of-the-mill used ride, these high-quality options have to demonstrate that they deserve this competitive distinction. Sound good so far? For more complete information, contact the experts at David Stanley Auto Group today!
How Does a Vehicle Become Certified?
Before it receives its certified badge of honor, a given Jeep vehicle must meet several preliminary requirements. First, our factory-trained technicians will carefully examine the model's interior, exterior, mechanical components, safety features, and every other aspect over the course of a 125-point inspection to ensure that everything is in good working order. Should anything require attention, we'll be certain to use only Authentic Mopar® Parts when repairing or replacing the components. Additionally, since only late-model Jeeps are eligible for this program, you can be certain that you'll still have access to the latest features behind the wheel.
Certified Benefits
To help convince you that choosing a certified pre-owned Jeep is a smart move, we'd like to point out some of the exclusive protection plans that you'll receive. Each model comes with a 7-Year/100,000-Mile Powertrain Limited Warranty1 which covers a variety of maintenance procedures. To supplement this plan, consider opting for one of the Limited Certified Upgrade Plans2, like Powertrain Care, Added Care Plus, and Maximum Care. Furthermore, you'll be able to travel with confidence as you'll also have access to 24-Hour Towing and Roadside Assistance3 in case you find yourself stranded. To learn more about the available programs, get in contact with our knowledgeable staff!
Plenty of Options
Now that you have some insight into the advantages of a certified Jeep, let's explore the options available at our dealership. Even if you're not quite ready to commit to a trip to the dealership, you can browse our online inventory page at your own pace from the comfort of home! You'll find that we often stock many of the most popular Jeep models, including the Cherokee, Compass, Patriot, and Renegade, so you shouldn't have too much trouble finding a suitable ride. In addition, you'll be able to narrow down your list of results, so you only see the colors, trims, engines, and other features that you're interested in.
There's no time like the present to start your search for the perfect ride! At David Stanley Auto Group, we believe that our selection of certified pre-owned Jeep vehicles for sale in Oklahoma City, OK, might just be exactly what you're looking for. To see for yourself, swing by one of our convenient locations today.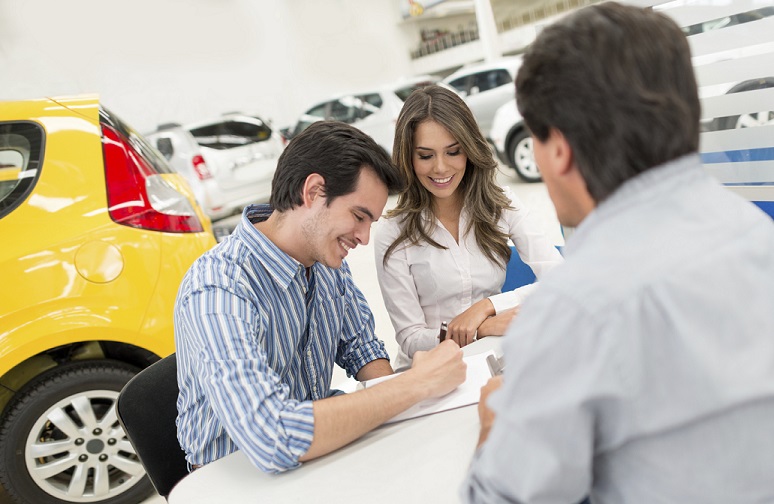 Testimonials
On Point!
Googole
10-31-2016
Friendly & Knowledgeable
CARS
10-31-2016
Service Department Proficient
Facebook
10-30-2016
Bought a New Tahoe
CARS
10-29-2016
Made a Good Friend!
Facebook
10-27-2016
Amazing Salesman
Google
10-26-2016
Enjoyable Buying Experience
CARGURUS
10-26-2016
Exceptionally Pleased!
Google
10-26-2016
Quickest No Hassle Purchase
Facebook
10-24-2016
Super Helpful
Facebook
10-23-2016
Couldn't be Happier!
Facebook
10-19-2016
Awesome Job Hunter!
Facebook
10-18-2016
Best Prices! Best People!
Facebook
10-16-2016
wonderful job getting me into a car.
David Stanley Kia
11-18-2015
Excellent and exciting experience
David Stanley Chevy
11-18-2015
He made me feel welcome
David Stanley Chevy
11-18-2015
My experience was great and painless!
David Stanley Chevrolet of Norman
11-18-2015
very helpful getting us into the car we wanted.
David Stanley Kia
11-17-2015
I LOVE my NEW 2016 Chevy Cruze!!! :)
David Stanley Chevrolet of Norman
11-15-2015
Excellent service
David Stanley Kia
11-15-2015
Read More
1. 7-Years/100,000-Miles (whichever comes first) for late model vehicles. Powertrain Limited Warranty runs from the date vehicle was sold as new. A deductible may apply. See dealer for details.
2. Eligible vehicles include Chrysler, Jeep, Dodge and Ram vehicles with an active 7-Year/100,000-Mile CPOV Powertrain Limited Warranty with a maximum of 74,999 miles at the time of purchase. For Lifetime coverage beyond powertrain (Added Care Plus and Maximum Care plans), eligible vehicles must be within 48 months of the in-service date and maximum 48,000 miles. Lifetime Certified Upgrade Plans exclude Dodge Viper and all SRT vehicles, as well as vehicles used for police service, taxi, limousine, postal delivery or ambulance service. A deductible may apply. For more details and a copy of the limited warranties, see your dealer or call 1-800-677-5782. Warranty is transferable one time only, exceptions apply; see dealer for details.
3. Administered by Agero Cross Country Motor Club, Inc., Medford, MA 02155. You must call 1-800-521-2779 for prior authorization to receive these benefits.