Spark Plug Replacement near Shawnee, OK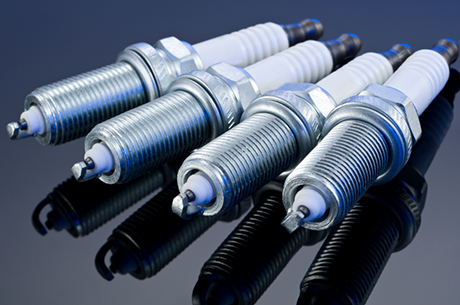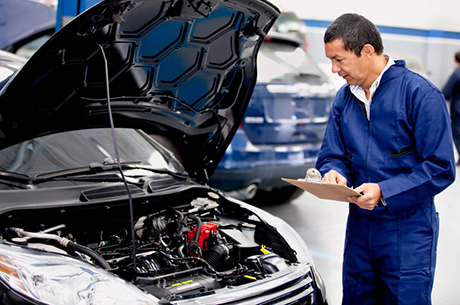 Keeping up with regular maintenance checks with your car can sometimes feel like a bit of a hassle, especially when you have to constantly put money into it. Much like your own health, it is crucial to keep up with your vehicle's oil changes, battery checks, and so on. However, when these needs aren't fulfilled, your car can start acting up, which would then cost more in repairs and replacements. At David Stanley Auto Group, we encourage you to take your vehicle in to one of our locations to ensure your spark plugs are in check.
Purpose of Spark Plugs
The function of a spark plug is a device that delivers electricity from the ignition to the combustion chamber in order to help your vehicle start and accelerate and a proper rate. Although small, these plugs play an important part in the fuel economy of your vehicle, because when they are updated on time, less fuel is wasted.
Warning Signs
There are a few obvious signs that your vehicle may be in need of spark plug replacements. Because they have to do with the ignition and acceleration, the indicators tend to make themselves known when you start your car. If your vehicle takes longer than usual to get going, or if it even backfires, the plugs may be the culprit. Another way to tell they need replacing is when the engine tends to vibrate a little rougher than normal. If you own a performance car, and your acceleration rate is higher, we highly recommend to get your spark plugs replaced more often.
Our Services
Whether or not you've experienced these issues, we definitely suggest that you bring your vehicle in sooner than later. Because these components are a crucial part of your engine, it is best to have a trained eye take a look at what's going on. We assure you that your vehicle will be treated with the utmost care. If you need assistance in proper care of your spark plugs or any other aspects of your vehicle, feel free to send us your questions via our Ask a Tech form located under our Service & Parts section on our website.
At David Stanley Auto Group, let us assist you with a spark plug replacement near Shawnee, OK. Feel free to contact any of three locations for the most convenient service for you, or schedule an appointment with us!
Testimonials
On Point!
Googole
10-31-2016
Friendly & Knowledgeable
CARS
10-31-2016
Service Department Proficient
Facebook
10-30-2016
Bought a New Tahoe
CARS
10-29-2016
Made a Good Friend!
Facebook
10-27-2016
Amazing Salesman
Google
10-26-2016
Enjoyable Buying Experience
CARGURUS
10-26-2016
Exceptionally Pleased!
Google
10-26-2016
Quickest No Hassle Purchase
Facebook
10-24-2016
Super Helpful
Facebook
10-23-2016
Couldn't be Happier!
Facebook
10-19-2016
Awesome Job Hunter!
Facebook
10-18-2016
Best Prices! Best People!
Facebook
10-16-2016
wonderful job getting me into a car.
David Stanley Kia
11-18-2015
Excellent and exciting experience
David Stanley Chevy
11-18-2015
He made me feel welcome
David Stanley Chevy
11-18-2015
My experience was great and painless!
David Stanley Chevrolet of Norman
11-18-2015
very helpful getting us into the car we wanted.
David Stanley Kia
11-17-2015
I LOVE my NEW 2016 Chevy Cruze!!! :)
David Stanley Chevrolet of Norman
11-15-2015
Excellent service
David Stanley Kia
11-15-2015
Read More
Service Hours
800-584-2445
| | |
| --- | --- |
| Monday | 7:00 am - 6:00 pm |
| Tuesday | 7:00 am - 6:00 pm |
| Wednesday | 7:00 am - 6:00 pm |
| Thursday | 7:00 am - 6:00 pm |
| Friday | 7:00 am - 6:00 pm |
| Saturday | 8:00 am - 1:00 pm |
| Sunday | Closed |