Tire Rotation Service near Dallas, TX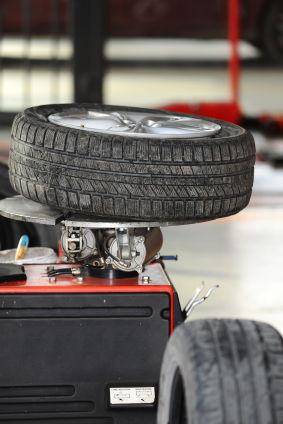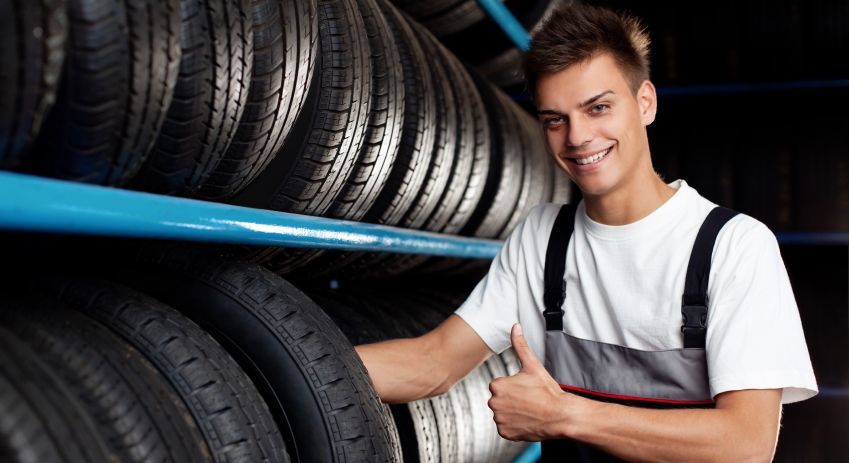 Here at David Stanley Auto Group, we want to help you get optimal performance and life out of your vehicle. One of the best ways to avoid the hassle of buying new tires is by getting a tire rotation service, and we are happy to include this option at all of our convenient locations. Give us a call or go online to schedule your appointment today!
What does a tire rotation entail? It simply means moving the tires to a different spot on your car or SUV to ensure that they last as long as possible. When you drive simple habits, such as turning sharp corners or even parking against the curb will cause one or two tires to lose tread before the other ones. This is especially true for vehicles with FWD. You could wait and replace each tire, which means that you miss out on bundled specials, or you could get a tire rotation with our Service Department. Our talented technicians will remove each tire and inspect the wear pattern before deciding on the optimal position. You'll be on your way before you know it!
Not only does keeping up with regular tire rotations help save you money, but it also gives our mechanics a chance to check the brake pads and the axels. These are crucial elements for the safety of you and your loved ones, which is why we give them a test before replacing the tires. Each make and model has a slightly different timeline, so check your Owner's Manual for specifics. However, a good general guideline is to come in every six months. This often lines up with getting an oil change, so many customers choose to combine these quick appointments into one visit.
With three different locations and service hours that range six days a week, there's almost always a good time to stop by. You can reserve your appointment over the phone, through our comprehensive website, or just stop in and request the next available timeslot. Be sure to check out our coupons and special offers to help keep some additional funds in your bank account. If you have any issues or concerns about your vehicle, our Ask a Tech form is available 24/7.
Whether you drive a Dodge, Ford, Jeep, Ram, or Chevrolet model, you can take advantage of our tire rotation service near Dallas, TX. David Stanley Auto Group wants to be your first choice when it comes to keeping your investment in tip-top shape!
Testimonials
On Point!
Googole
10-31-2016
Friendly & Knowledgeable
CARS
10-31-2016
Service Department Proficient
Facebook
10-30-2016
Bought a New Tahoe
CARS
10-29-2016
Made a Good Friend!
Facebook
10-27-2016
Amazing Salesman
Google
10-26-2016
Enjoyable Buying Experience
CARGURUS
10-26-2016
Exceptionally Pleased!
Google
10-26-2016
Quickest No Hassle Purchase
Facebook
10-24-2016
Super Helpful
Facebook
10-23-2016
Couldn't be Happier!
Facebook
10-19-2016
Awesome Job Hunter!
Facebook
10-18-2016
Best Prices! Best People!
Facebook
10-16-2016
wonderful job getting me into a car.
David Stanley Kia
11-18-2015
Excellent and exciting experience
David Stanley Chevy
11-18-2015
He made me feel welcome
David Stanley Chevy
11-18-2015
My experience was great and painless!
David Stanley Chevrolet of Norman
11-18-2015
very helpful getting us into the car we wanted.
David Stanley Kia
11-17-2015
I LOVE my NEW 2016 Chevy Cruze!!! :)
David Stanley Chevrolet of Norman
11-15-2015
Excellent service
David Stanley Kia
11-15-2015
Read More