Winterize Your Vehicle near Oklahoma City, OK

We are well on our way to winter – many of us have dusted off the boxes containing all of our cozy sweaters, sadly packed up all of our shorts, and closed our swimming pools. And, just like everything else needs prepping for the cold season, you should also winterize your vehicle near Oklahoma City, OK. David Stanley Auto Group has several dealers throughout the area that are happy to help get your car, SUV, or truck ready to conquer the next several months, so give us a call soon!
We work with a wide range of vehicles, such as Chevy, Chrysler, Jeep, Dodge, Ram, Ford, and more, so you can bet that we've got the right suggestions for your vehicle when it comes to tires, oil, parts, and everything else. A standard winterizing appointment checks dozens of places on your vehicle, from the undercarriage to under the hood. We'll likely start with the powerhouse, since it's the primary motivator for the vehicle. Our highly-trained technicians will clean off any corrosion or rust on your battery and check its output – you want it to be working at 100 percent because cold weather stunts its ability. At the same time, the engine demands more power from the battery to turn over, which is due, in part, to the thicker viscosity of the engine oil during cold temperatures. It's a chain reaction.
The whole point of coming in to winterize your vehicle near Oklahoma City, OK, is to prevent you from getting stranded anywhere, waiting in the cold for roadside assistance. Our technicians in the Service Department may recommend a new battery or thinner oil to help ensure that nothing stalls when the Fahrenheit falls!
The other large part of this service appointment is the tires. As the primary contact between you and the road, it's crucial that they're integrity is intact. If you're desperately clinging to your tacky summer tires, it's time to change them out. A winter or all-season set will serve you much better when snow starts falling, thanks to the deeper treads and the type of rubber they're formed with. In particular, winter tires are exemplary at remaining pliable at extremely low temperatures, which is great for traction! If you're already set with the correct type of tires, it's still good practice to check the tread, which we're always happy to do!
We hope to see you roll up to one of multiple, conveniently-located dealerships to winterize your vehicle near Oklahoma City, OK, soon. We at David Stanley Auto Group have a vested interest in keeping all of our customers safe this winter season and we trust our highly-trained team in our Service Departments to do so!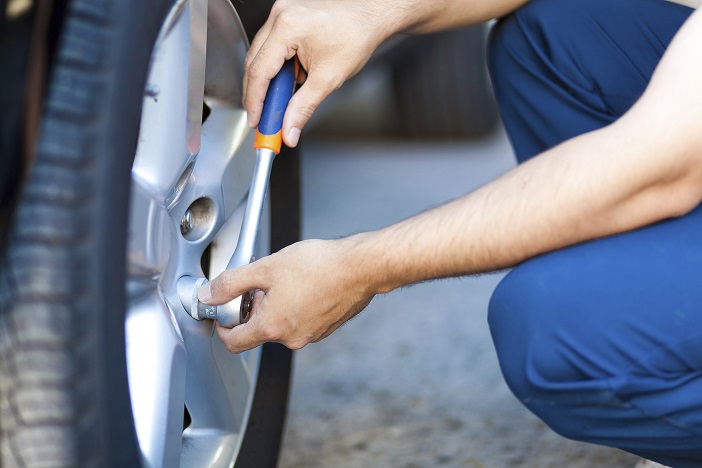 Testimonials
On Point!
Googole
10-31-2016
Friendly & Knowledgeable
CARS
10-31-2016
Service Department Proficient
Facebook
10-30-2016
Bought a New Tahoe
CARS
10-29-2016
Made a Good Friend!
Facebook
10-27-2016
Amazing Salesman
Google
10-26-2016
Enjoyable Buying Experience
CARGURUS
10-26-2016
Exceptionally Pleased!
Google
10-26-2016
Quickest No Hassle Purchase
Facebook
10-24-2016
Super Helpful
Facebook
10-23-2016
Couldn't be Happier!
Facebook
10-19-2016
Awesome Job Hunter!
Facebook
10-18-2016
Best Prices! Best People!
Facebook
10-16-2016
wonderful job getting me into a car.
David Stanley Kia
11-18-2015
Excellent and exciting experience
David Stanley Chevy
11-18-2015
He made me feel welcome
David Stanley Chevy
11-18-2015
My experience was great and painless!
David Stanley Chevrolet of Norman
11-18-2015
very helpful getting us into the car we wanted.
David Stanley Kia
11-17-2015
I LOVE my NEW 2016 Chevy Cruze!!! :)
David Stanley Chevrolet of Norman
11-15-2015
Excellent service
David Stanley Kia
11-15-2015
Read More